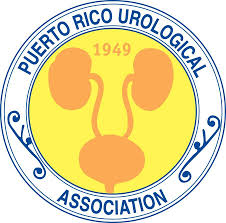 PRUA Summer Urology Course
PRUA Education Program Director
The objectives for the 2020 PRUA Summer Urology Course are the following:
Provide an update in the treatment of urethral stricture and understand the new surgical techniques used to treat this condition

Provide an update in the treatment of Peyronie's disease.

Provide a framework for sound decision making in the treatment of erectile dysfunction.

Present the most up-to-date data on risk factors for aggressive prostate cancer in the Puerto Rican population.
2020 PRUA Summer Urology Course Need Assessment
The PRUA Summer Urology Course is one of the very limited opportunities for urologists in practice within Puerto Rico to participate in urological scientific sessions prepared locally and to be presented in a virtual platform during this year. It is imperative to keep our urological society updated during the pandemic on new technologies, therapies and latest evidence based management. For this reason, the urological medical community will be able to review the latest diagnostic and management modalities in different urological conditions that will benefit patient care directly. The 2020 Virtual Mini Convention will address this need thru a well-balanced, unbiased, educational program that will provide our local urologists up-to-date information on the changes that are occurring.